Tuesday, 7:00 pm
Virtual Book Launch, hosted by the Red Balloon Bookshop!
Get ready for a special after-dinner edition of storytime on Zoom where we celebrate the release of Little Loon Finds His Voice with author Yvonne Pearson and illustrator Regina Shklovsky! Yvonne and Regina will share their lovely new story about Minnesota's favorite bird and tell us a bit about making the book. There will be plenty of opportunity to practice your loon calls and to ask questions of the author or illustrator!
Saturday and Sunday, 1:00 to 2:00 pm
The Loft's Wordplay
I sold and signed books at the Minnesota Society of Children's Books
Writers and illustrators tent. It was an indoor and outdoor festival with events in and around the Open Book building, at the Mill City Museum, and in the Guthrie Theater. 
Saturday, 9:00 am to noon
Telling Our Stories:
a Children's Literature Event
Brunswick United Methodist Church
6142 42nd Avenue North
Crystal, MN
Panel discussion and books sales
Saturday
What is a Novel? workshop
Bryant Uptown Community Gathering Space
3557 Bryant Avenue South
Minneapolis, MN
Sponsored by the Minnesota Society of Children's Book Writers and Illustrators (MNSCBWI)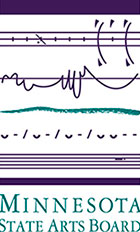 (Yvonne Pearson is a fiscal year 2018 recipient of an Artist Initiative grant from the Minnesota State Arts Board. This activity is made possible by the voters of Minnesota through a grant from the Minnesota State Arts Board, thanks to a legislative appropriation from the arts and cultural heritage fund.)
Saturday, 10:00 am
Sadie Braves the Wilderness author presentation
Drury Lane Book Store
Grand Marais, MN
Saturday, 10:00 am
Sadie Braves the Wilderness author presentation
Beagle and Wolf Books
and Bindery Bookfest
Park Rapids,  MN
Friday, 10:00 am
Sadie Braves the Wilderness author presentation
Minnesota History Museum Bookstore
St. Paul, MN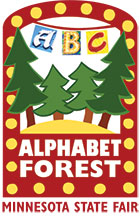 Wednesday,
10:00 am to 3:00 pm
Alphabet Forest,
featured author
Minnesota State Fair
St. Paul, MN
Wednesday, 10:00 am
Sadie Braves the Wilderness author presentation
Piragis Bookstore
Ely, MN
Saturday, 10:00 am
Sadie Braves the Wilderness author presentation
The Bookstore at Fitgers
Duluth, MN
Sunday, 1:00 pm
Sadie Braves the Wilderness author presentation
Great Good Place for Books
Montclair, California
Saturday, 1:00 pm
Sadie Braves the Wilderness author presentation
Valley Bookseller
Stillwater, MN
Saturday, 10:00 am
Book Launch
Sadie Braves the Wilderness
Red Balloon Bookshop
Saint Paul, MN
Friday, 7:00 pm
Poetry Reading, Publication Celebration
Saint Paul Almanac: On a Collected Path
Saint Paul, MN
Friday, 7:00 pm
Poetry Reading from
Amethyst and Agate: Poems of Lake Superior
Subtext Bookstore
Saint Paul, MN
Sunday, 7:00 pm
Poetry Reading
Echoes book launch
a book created by Georgia Greeley and Sue Bjerke
Minnesota Center for Book Arts
Minneapolis, MN
Monday, 7:00 pm
St. Paul Almanac publication readings
Mad Hatter Coffee Cafe and Teahouse
Saint Paul, MN
Friday, 7:00 pm
St. Paul Almanac publication readings
Common Good Books
Saint Paul, MN
Tuesday, 7:00 pm
Poetry Reading from
Amethyst and Agate: Poems of Lake Superior
Zeitgeist Arts Cafe 
Duluth, MN