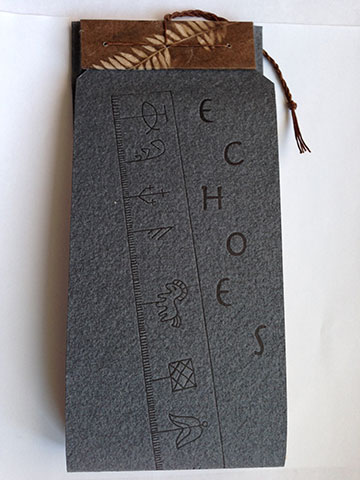 W
O
R
D
S
are
a
rope
we
h
o
l
d
to(o)
tight­ly.
If words fail us and we fall fath­oms
under the ocean under the con­ti­nen­tal shelf
through the sub­con­scious to the uncon­scious
through the last chakra to the pri­mor­dial soup
to where there are no words
our voic­es will still rise:
we will sing and laugh and chant and howl.
Our bod­ies will still move:
we will play and dance and twirl and tumble.
Words will swirl into the palms of our hands
We will toss them like balls in the air
see­ing where they land, what shapes they command.
Let them land in all con­fig­u­ra­tions around us,
heliotropes and hexa­gons,
sil­ver cir­cles, hiero­glyphs,
lin­ear A and B, let them land
in embry­on­ic alphabets
Until they can say
What can­not be said.