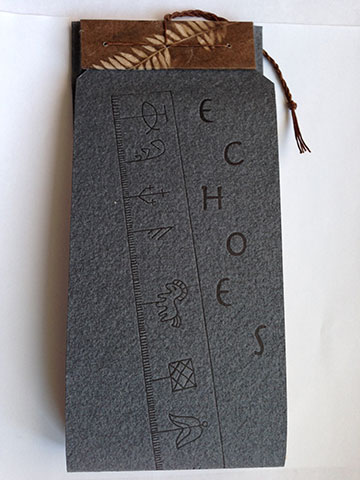 W
O
R
D
S
are
a
rope
we
h
o
l
d
to(o)
tightly.
If words fail us and we fall fathoms
under the ocean under the continental shelf
through the subconscious to the unconscious
through the last chakra to the primordial soup
to where there are no words
our voices will still rise:
we will sing and laugh and chant and howl.
Our bodies will still move:
we will play and dance and twirl and tumble.
Words will swirl into the palms of our hands
We will toss them like balls in the air
seeing where they land, what shapes they command.
Let them land in all configurations around us,
heliotropes and hexagons,
silver circles, hieroglyphs,
linear A and B, let them land
in embryonic alphabets
Until they can say
What cannot be said.